A Beautiful Star Quilt for Your Holiday Decor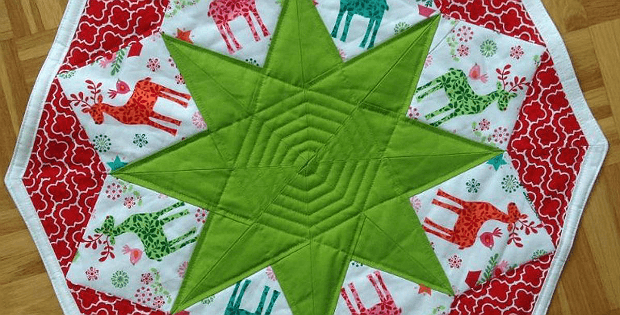 |
This Will be Gorgeous for Other Seasons, Too!
Bright Christmas colors and fussy cut patches combine in a darling table topper. If fussy cutting isn't your thing, choose a beautiful print to feature where the sweet deer appear.
While this is beautiful in Christmas fabrics, consider making it up in fabrics for other seasons. We can easily imagine it in deep autumn colors, spring pastels and your favorite color combination for use all year around.
This pattern is paper pieced. If you haven't tried that before, give it a try. This is a simple pattern and will stitch up quickly. In the process you'll achieve perfect piecing, with all the points meeting exactly as they should.
The finished topper by designer ayliN–Nilya is 22″ x 22″.
Save
Save
Save