A Darling Wall Quilt for Your Laundry Room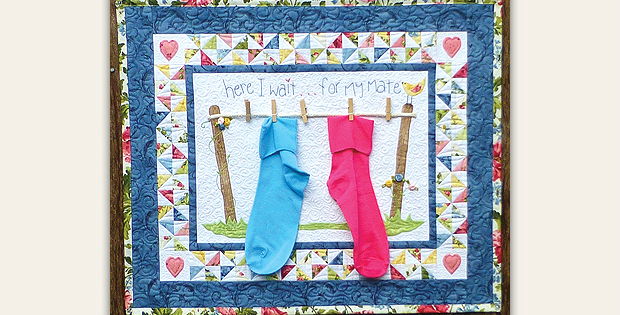 |
Turn a Common Mystery Into a Fun Quilt!
This fun little quilt is perfect for a laundry room. Hang up socks who are waiting for their mates to show up and inject some humor into the mystery.
Quick piecing, a bit of fusible applique and a touch of embroidery will have this finished up quickly. Add little clothespins for a functional resting spot for lonely socks.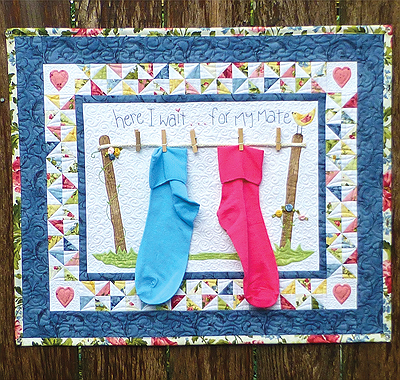 This is a great gift, too. It's perfect for housewarmings, bridal showers and just for fun.
The finished wall quilt is 24″ x 20″.
Save