A Pretty Runner for Spring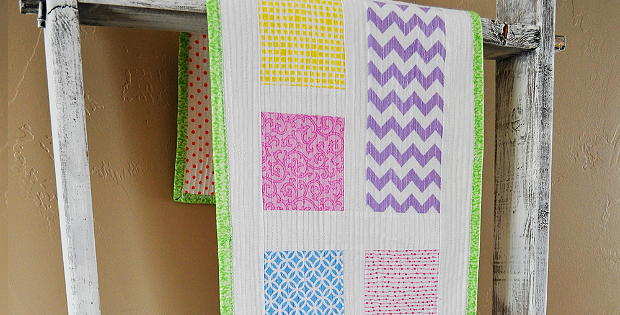 |
It's Wonderful in Other Colors Too!
This easy table runner is a beautiful accent for your spring table. Choose a layer cake of candy colored 10″ squares and include some fun prints like the purple zig zags in this example. Polka dots and gingham will contribute to the runner's light and happy personality.
Of course, this will be beautiful in other colors as well. Choose your favorites or select fabrics for a particular season. It's easy enough that you may want to make more than one.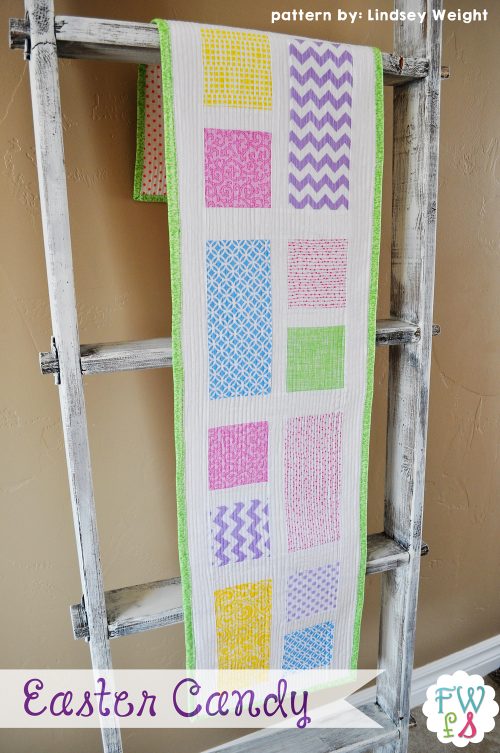 This is a quick project, even for beginning quilters. You'll have it done before you know it.
The finished runner, from Lindsey for Fort Worth Fabric Studio, is 11.5″  x  49″.
It's easy to expand this pattern into a throw or bed sized quilt, too.
Save
Save
Save