A Striking Quilt from Colorful Batiks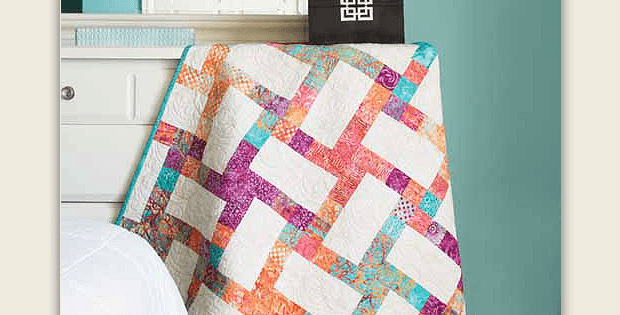 |
This is An Easy Pattern for Charity Quilts and Gifts!
Square blocks in batik fabrics make a maze of pathways against white in this charming quilt. The result is a light and airy quilt to enjoy on gray and sunny days alike.
This appealing quilt will be beautiful in other colors and fabric styles as well. Low contrast prints of any type will make the overall pattern the most graphic.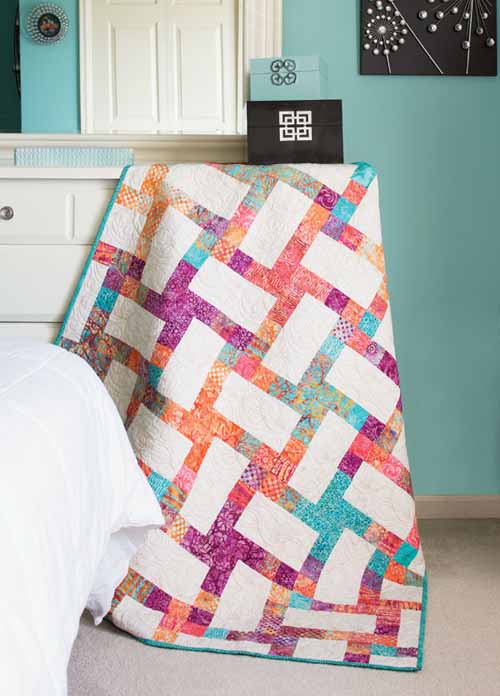 Consider a color instead of white for the background. It will give the quilt an entirely different look.
You'll appreciate how easy this is to make, too, even for beginning quilters.
The throw sized quilt by designer Jocelyn Ueng is 48″ x 64″.
Save