A Stunning Quilt to Cherish for Years to Come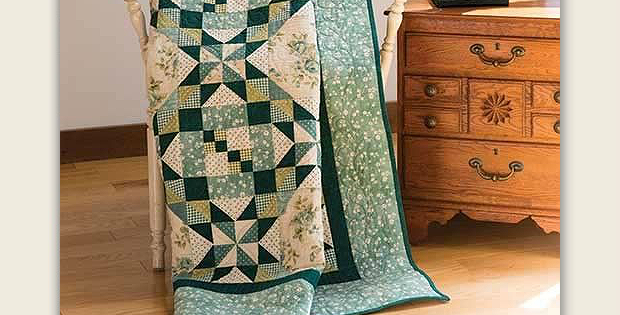 |
Select Your Favorite Color for a One-of-a-Kind Masterpiece!
Florals, ginghams and small scale prints, all in one predominant color, are simply stunning in this beautiful quilt. The traditional styling makes this an heirloom quilt that you'll be happy to pass down through the family.
The teals chosen by the designer are simply striking. However, the quilt will be sensational in whatever color you choose.
We can easily imagine it made up in red and white or tan, navy and tan, and even given a more scrappy look with reproduction prints.
The pattern, from Jennifer Bosworth of Shabby Fabrics, provides instructions for 5 quilt sizes:
Crib – 34½" x 50½"
Lap – 50½" x 66½"
Twin – 69½" x 89½"
Queen – 87½" x 103½"
King – 103½" x 103½"
Save
Save