A Sweet Angel to Hang Just About Anywhere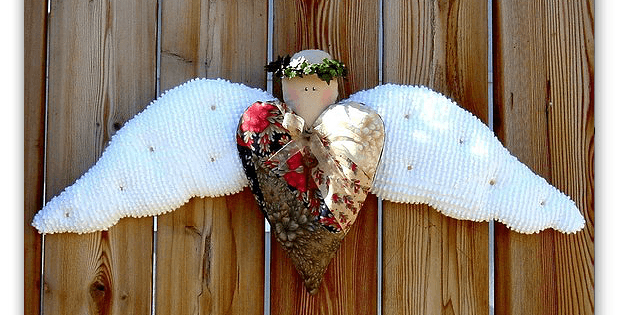 |
Make Her Up in Colors to Display All Year Long!
This sweet angel is 24″ wide and looks wonderful over a doorway. She will also be great hung above a shelf or the mantel, mingling with other Christmas decor.
You might also hang her above a bed, over your desk and just about anywhere you'll enjoy her sweet countenance.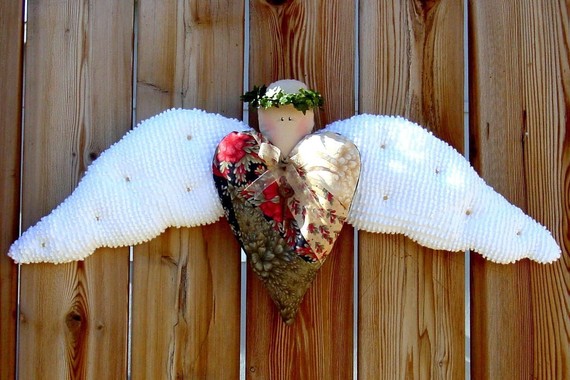 The angel has a Christmas-themed patchwork heart. She will be just as lovely in colors for hanging all year long. Make one for yourself and others for angel-loving friends. They're sure to love this special gift.
The wings in this example were made from an old chenille bedspread. We can easily imagine them made from a low contrast print in white or cream and even from patchwork.
Save