A Sweet Little Quilt for a Doll or Your Table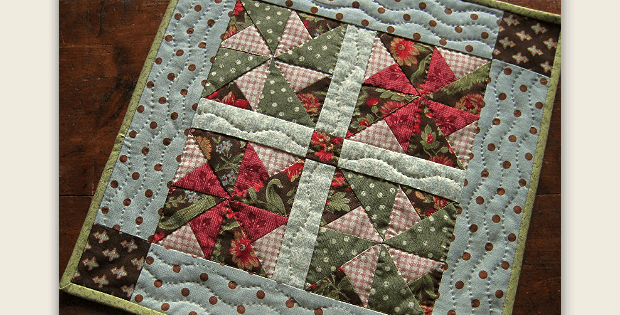 |
Use Up Your Prettiest Scraps in This Easy Project!
Sweet little pinwheels twirl in this pretty quilt. Designed as a doll quilt, it will be lovely on your wall. Or, use it as a table mat.
Of course, any little girl will love it for her dolls, especially if you make it in her favorite colors.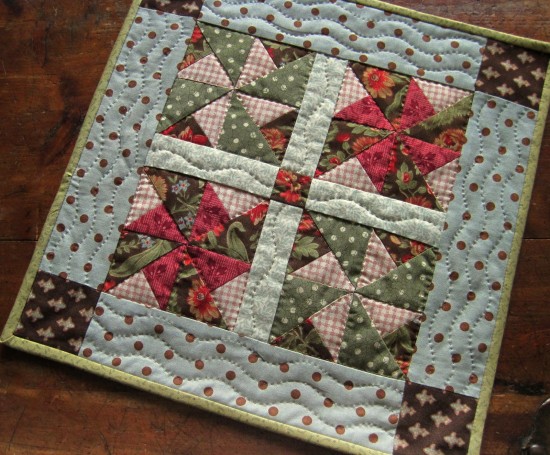 This is a wonderful project for using up small leftovers in your stash. Just about any fabric style and colors will be charming in this little quilt.
This is also an easy project to make. You can have it ready for quilting in just a few hours.
Quilt it by hand or by machine for a quicker finish. In fact, if you've been wanting to refresh your hand quilting skills, this is the perfect project. It's small, so you'll finish quickly, and easily portable for a take-along project.
The finished quilt, by designer Kathleen Tracy, is 13″ x 13″.