A Sweet Little Quilt for Your Autumn Kitchen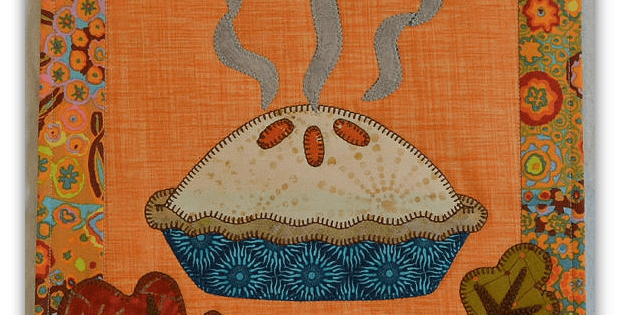 |
The Perfect Quilt for Thanksgiving, Too!
Warm pie is perhaps my favorite dessert. I don't indulge very often (calories!) but along with the rest of the meal I always look forward to Thanksgiving pies. Apple, pumpkin, cherry – I love them all, and maybe you do too.
This sweet little quilt evokes the scent of fresh pie and will be wonderful hanging in your kitchen during the autumn months. Or, display it on a tabletop quilt stand on the dessert table during your Thanksgiving meal.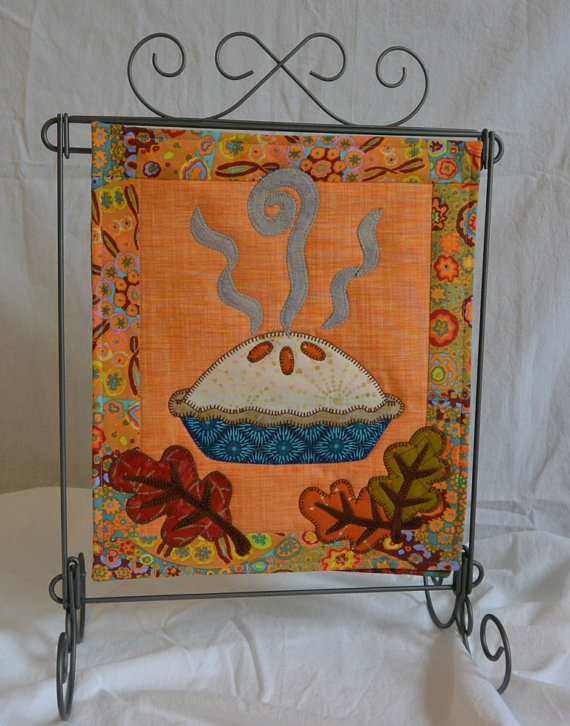 We can also imagine it made up with green leaves and brighter fabrics for displaying in the kitchen all year long.
This is a quick project to stitch up and you may already have the perfect fabrics in your stash. Easy piecing and fusible applique mean you can have this done in a few hours.
The finished quilt, from Quilt Vine, is 11″ x 13″.
Save
Save