Americana Mini Quilt is an Easy Project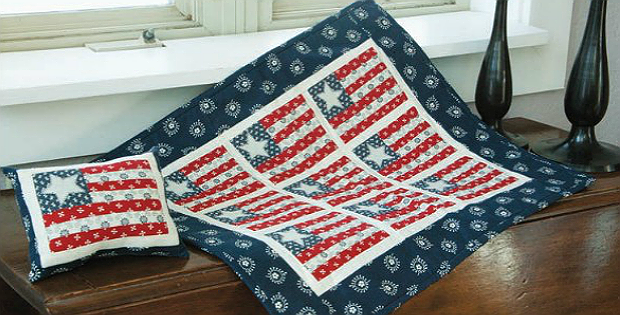 |
Instructions Included for a Flag Pincushion!
Simple flag blocks in soft colors come together into a lovely little quilt for the 4th of July and other patriotic holidays. Hang it on a wall or display it on a table for a lovely declaration of your love of country.
Use one block for a pincushion, or make it into a mug rug instead. You may want to enlarge it slightly by adding a wider border, then layer, quilt and bind.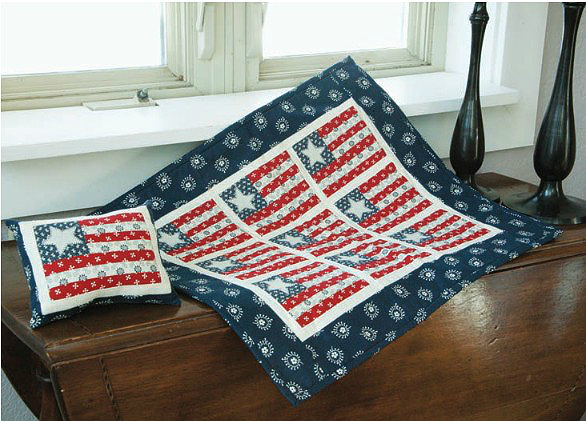 The finished quilt, designed by Audrey Wright, is 16 1/2″ x 21″, while the pincushion is 5 1/2″ x 7″.