An Easy Runner to Make in Your Colors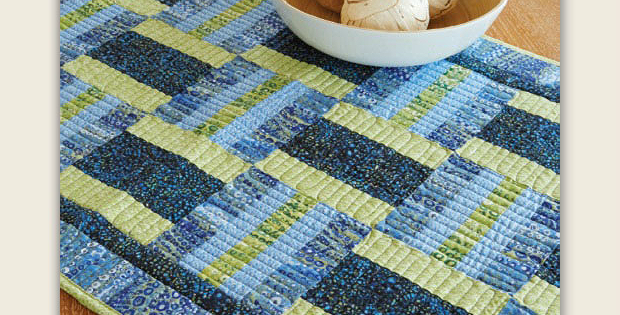 |
It Will be Beautiful in Seasonal Colors, Too!
Simple strip piecing makes short work of this beautiful table runner. Make it up in your favorite colors or enjoy it in blues and greens like the designer chose.
This will be lovely in any combination of coordinating colors, whether bright or muted. Low-contrast prints work well with the subtle overall design.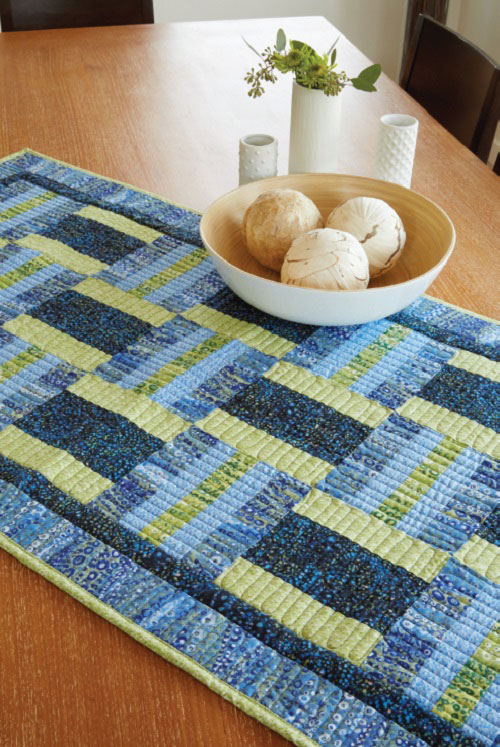 The pattern will be lovely with more contrast and larger prints, as well. It will look much different once completed but it's sure to be beautiful. And, it will be uniquely yours.
Consider Christmas and autumn colors, too. It's easy enough to make that you may want to complete one for each season.
The finished runner, from designer Denise Starck, is 48″ x 24″.
Save