An Organizer for Your Ironing Board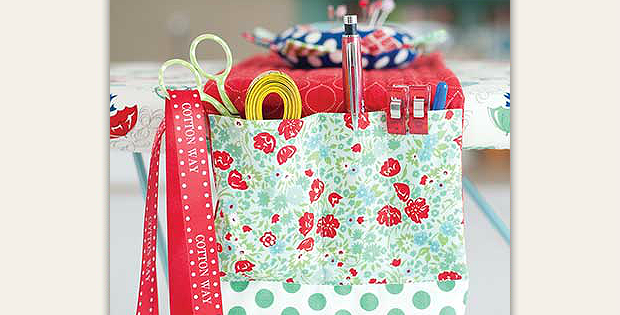 |
Keep Everything Handy While Pressing!
This handy organizer fits across the end of your ironing board. There are pockets to hold scissors, binding clips and more. Plus, there's a pin cushion and a pocket for clipped threads. It's perfect for keeping everything handy while pressing.
Choose a nice combination of fabrics to make it your own. This is an easy project so consider making a second one as a gift. Your quilting and sewing friends are sure to appreciate having one.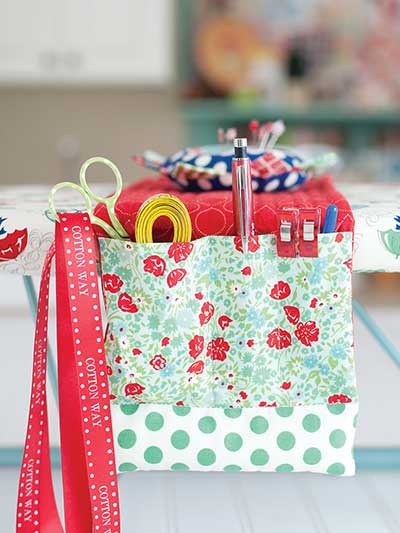 The finished organizer is 6″ x 24″. Be sure to measure your ironing board before you start. If your board is extra wide, you may need to make the organizer a bit longer so it fits properly.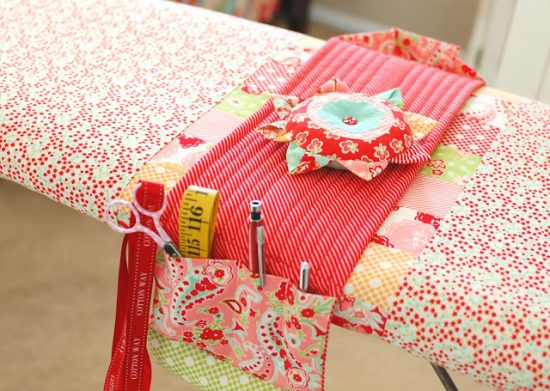 Image from Cotton Way. Learn more.
If you use cutting shears at the ironing board, you may want to make the deepest pocket deeper. Both of these alterations are very easy to do.
Save
Save