Beautiful Batiks Make a Soothing Quilt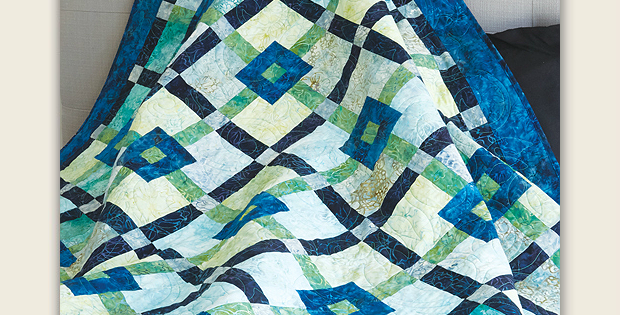 |
Select Your Favorite Colors to Make it Uniquely Yours!
Soft blue and green batiks, accented with deep blue sashing, create a soothing quilt that will make your bed a peaceful oasis. The beautiful colors are given depth and richness from the batik fabrics.
While we love this color combination, the quilt will be lovely in other colors as well. Select your favorites for your own special version of this gorgeous quilt.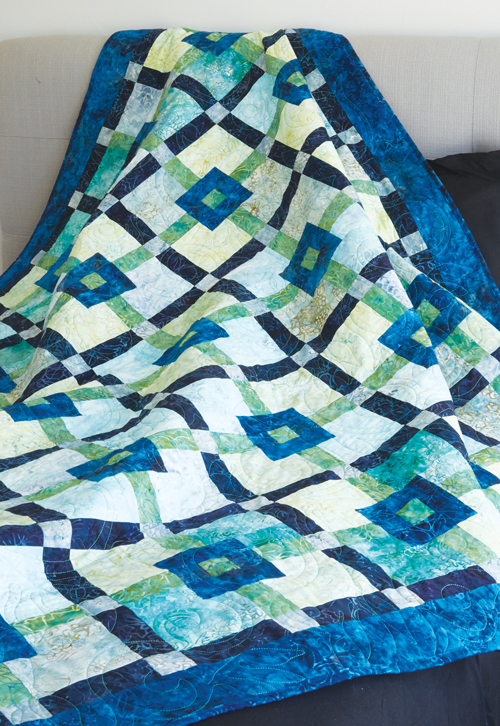 This is an easy quilt to make, based on one simple block with cornerstones and sashing in between. You'll have this finished up fairly quickly.
The finished quilt, designed by Scott Hansen, is 67 1/2″ x 91 1/2″.
Save