Brighten Your Kitchen with Sunny Pot Holders
|
Make a Pretty Set from One or Both Designs!
Give a bright boost of color to your kitchen with these pretty flower pot holders. Of course they'll be lovely in softer hues too, and in whatever colors work best with your decor.
These also make wonderful gifts for just about any cook. Plus, they're quick projects that you can have completed in just a few hours.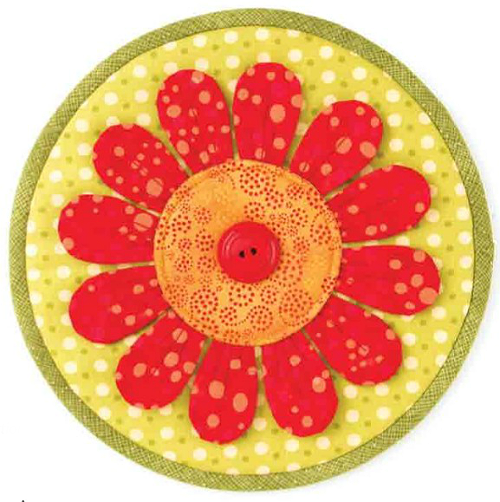 The "Flower Power" pot holder has 3D petals and a button accent in the center.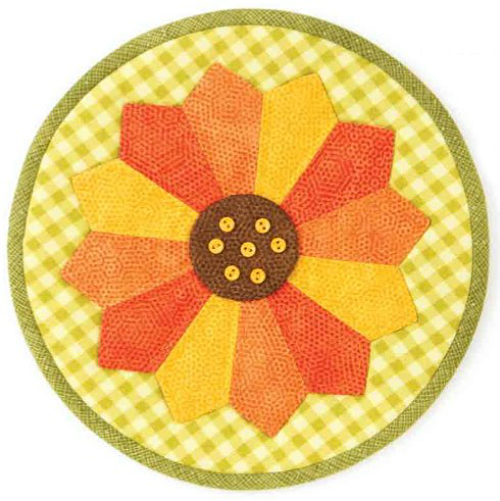 A Dresden Plate forms the center bloom for the "Sunny Sunflower" pot holder. Little buttons mimic seeds.
The pot holders are 8 1/2″ across. Add a simple hanging loop to display them on the wall. A layer or two of Insul-Bright batting will increase the heat proofing.
Both patterns are included in Pot Holders, Pinchers & More by Chris Malone.
Save