Bring Nature Inside with These Bird Mug Rugs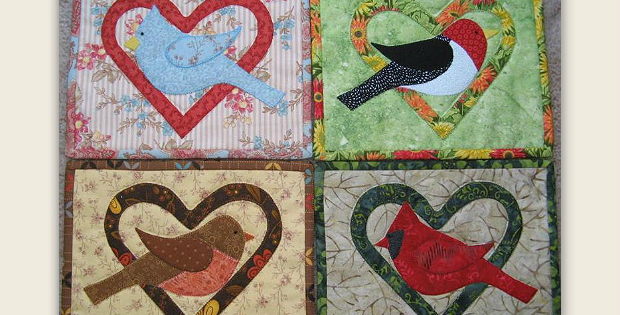 |
Depict the 4 Seasons or Simply Use Fabric You Love!
Nature lovers, gardeners and anyone who enjoys spending time outside will be delighted by these charming mug rugs. They depict popular birds styled to depict the four seasons: a blue jay, cardinal, robin and woodpecker.
Make one or make all four, for yourself or to give as gifts. Display them in a group on a wall when not in use for a colorful touch. Or, put them together into one quilt with sashing in between for a lovely wall quilt or table topper.
Fusible applique makes them quick to complete from fabrics already in your stash. Make them in seasonal colors or simply choose pretty fabrics you love. You can have all four done in just a few hours.
Each of the mug rugs, from designer K Lee 2strings, is 7″ x 9″.
Save
Save
Save