Celebrate Autumn with This Stunning Quilt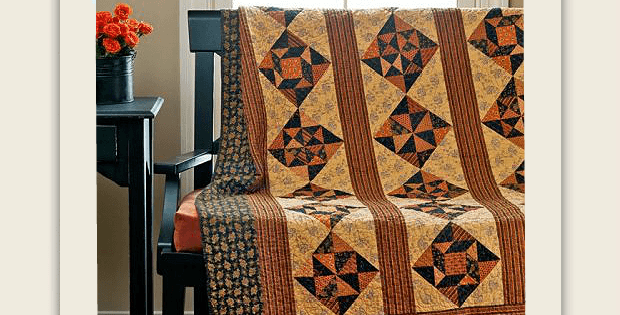 |
A Beautiful Pattern for Other Seasonal Colors, Too!
Rich Halloween colors give this quilt just the right look for autumn and beyond. It will also be stunning made up in colors for other seasons, such as Christmas fabrics or spring pastels.
Four easy blocks are pulled together with striped sashing and an eye catching border, providing lots of interest to this seemingly simple quilt.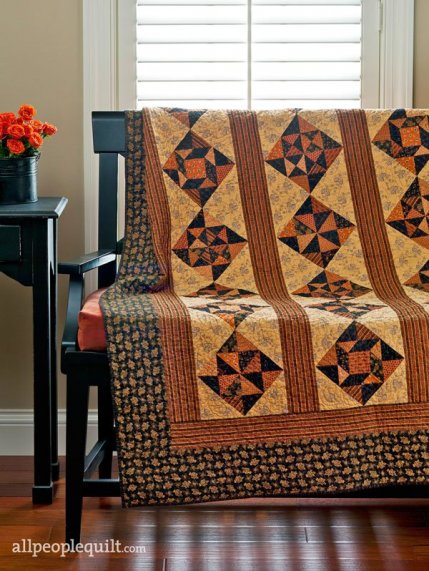 The tutorial, by Betsy Chutchian, is for a 47 7⁄8″ × 66 3⁄8″ throw quilt. Add more blocks for a bed sized quilt.
Save