Celebrate Summer with an Ice Cream Sundae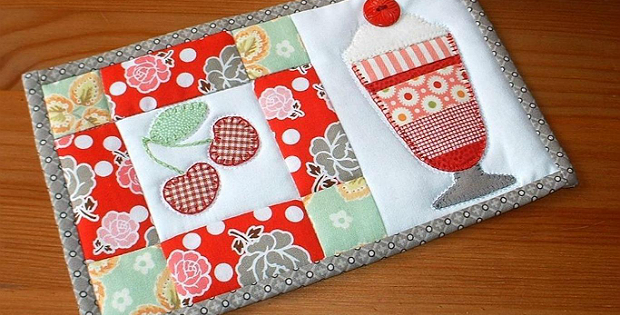 |
Make Up This Charming Mug Rug in Your Favorite Flavor!
Ice cream is wonderful any time of year, but especially during the warm summer months. Now you can have ice cream all year long, and without the calories!
This sweet little mug rug is perfect for anyone who loves ice cream. Make one for yourself and another to give. It's sized to sit under a mug and a treat and to protect the table underneath.
Easy piecing and fusible applique make this a quick project. Play with fabrics and colors to create your own special mug rug treat, and use a big red button for a cherry on top.
The pattern, from The Patchsmith, is for a 9″ x 5.5″ mug rug.
Save