Charm Squares Combine in a Pretty Tote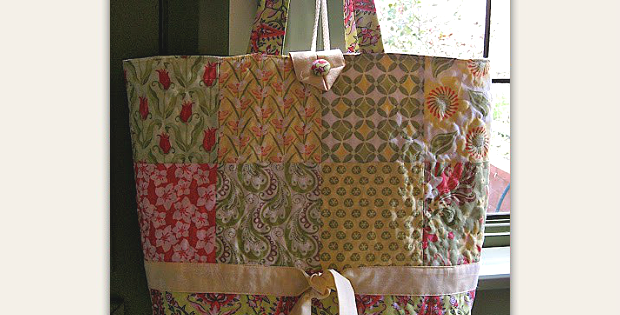 |
A Wonderful Project for Leftovers!
Select a handful of 5″ charm squares and some matching yardage for this pretty tote bag. The fold-over button closure and matching tie detail are delightful finishing touches.
The bag is an easy one to make and will be lovely in your favorite colors. It's based on the Mill House Inn Tote Bag with the addition of an inside pocket.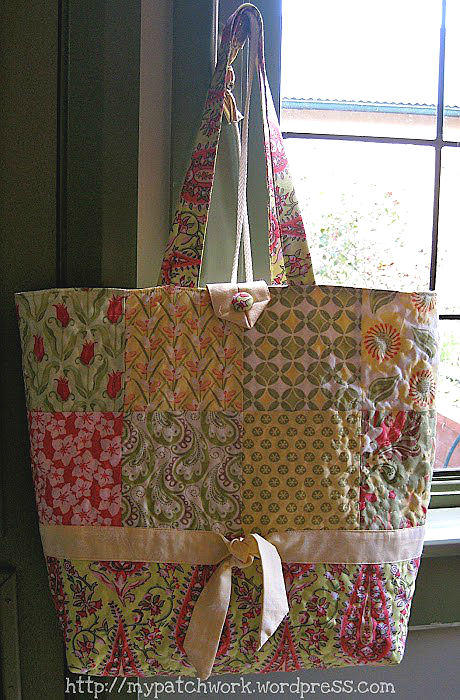 TeresaDownUnder at Sewn Up provides a great tutorial for making this bag.
A second bag by the same designer features a gathered strip instead of the tie detail. It does not include an inside pocket but you can add one using the instructions for the bag above.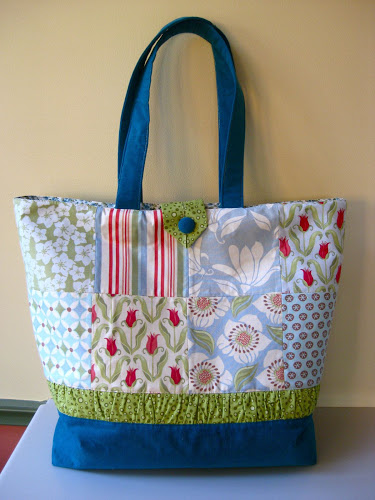 We love the crisp colors, which will be pretty in either bag.
Save