Bargello Bunny Quilt is So Charming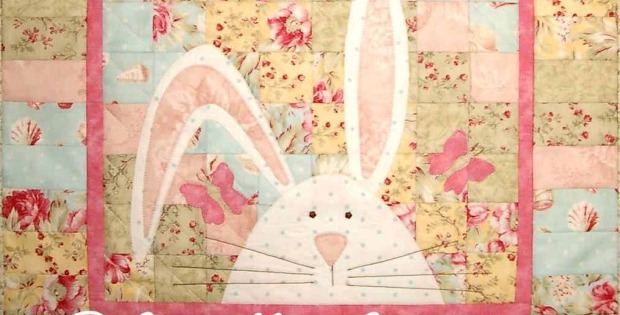 |
A Lovely Quilt for Your Wall or Table!
This handsome bunny is so cute peeking out in front of the bargello background.
There are butterflies keeping him company. Together, the combination evokes the freshness of spring.
Simple piecing makes up the body of this quilt. Quick fusible applique is used for the bunny and butterflies.
The pattern, by Diane McGregor of Castilleja Cotton, finishes into a 21.5″ by 21.5″ quilted wallhanging.