Charming Churn Dash Quilt is Quick and Easy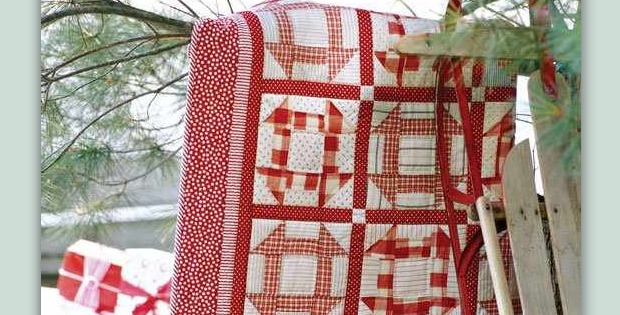 |
Stripes, Plaids and Checks, Oh My!
Who would have thought that so many geometric fabrics would look good together? It's often a challenge for us to imagine plaids, gingham or stripes in a quilt, let alone all three – and with polka dots thrown in, too!
Designer Darlene Zimmerman thought outside the box and designed an utterly charming patchwork quilt using these sometimes hard-to-use fabrics.
While she designed her "Candy Cane Quilt" for Christmas, we keep seeing it sewn up with blue and white fabrics. Other colors would be just as stunning. Or, give it a scrappy patchwork look by making each square a different color.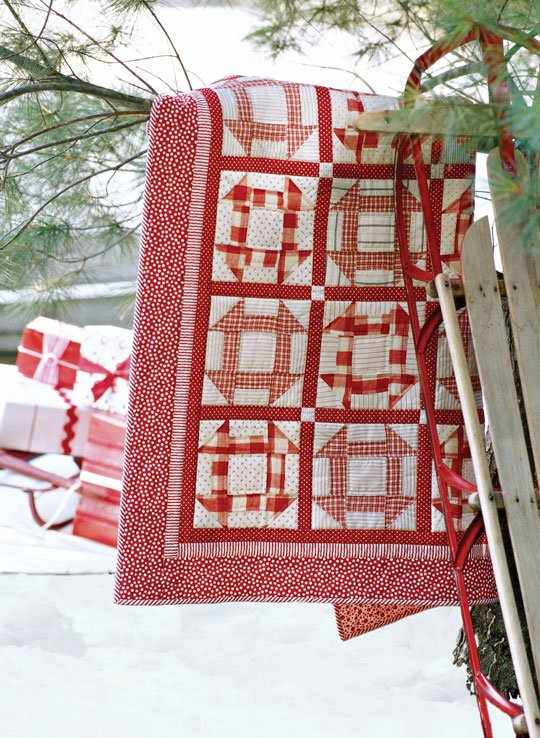 The Churn Dash block is simple to construct, making this quilt a nice project for beginning quilters. Experienced quilters will also appreciate how quickly this quilt sews together.
The quilt is about 43″ x 43″ and would look great on a wall or table. Instructions are included for enlarging the quilt to fit a bed.
Save