Charming Pumpkins Are Perfect for the Season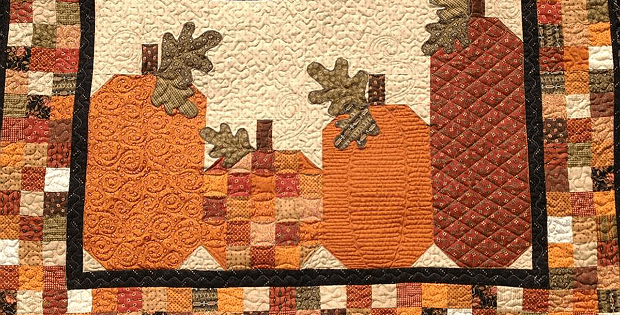 |
Dig Into Your Stash for This Beautiful Little Quilt!
Patchwork pumpkins are so charming in this autumn themed quilt. Display it on a sideboard or give it a special place on a wall. However you display it, this quilt is a beautiful complement for your autumn decor.
The pumpkins and scrappy border are pieced, while the leaves are made with easy fusible applique. Practice your free motion quilting or create a pattern in straight line quilting. Either way you'll love displaying this charmer year after year.
You may already have a nice array of fabrics in your stash to use in this quilt. Deep greens and browns lightened with golds and orange give it a festive look.
The pattern, from My Red Door Designs, produces a quilt that is 28″ x 38″.
Save
Save