Charming Scotties Star This Lovely Quilt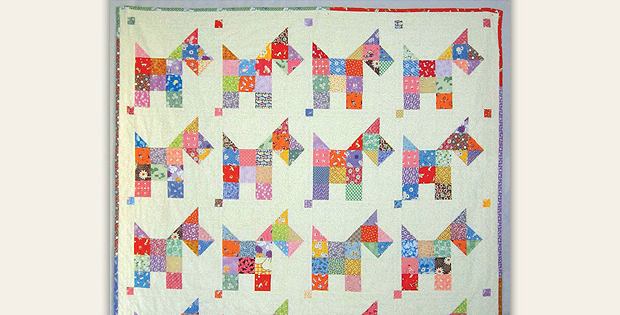 |
Go Vintage or Modern with Fabric Selection!
Nineteen thirties prints are so lovely in this quilt. The darling scottie dogs contribute to the vintage look. Plus, it can be made from pre-cuts, reducing cutting time.
The quilt will be lovely in other fabrics, as well. Batiks come to mind and will give the quilt a more modern personality. Make each dog  from all one fabric or mix it up, as was done here, for a scrappy look.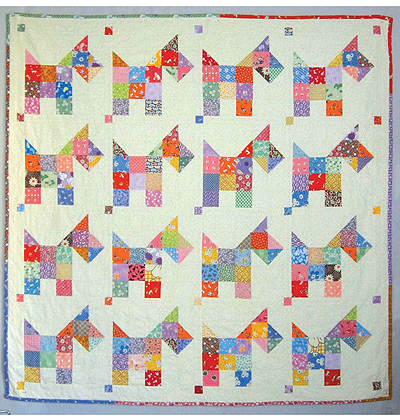 The scotties can be used other ways, too. Center a block in a pillow, stitch several together for a table topper or runner, or add more blocks for a bed sized quilt.
The finished quilt is 49″ x 49″.