Choose From Three Small Basket Quilts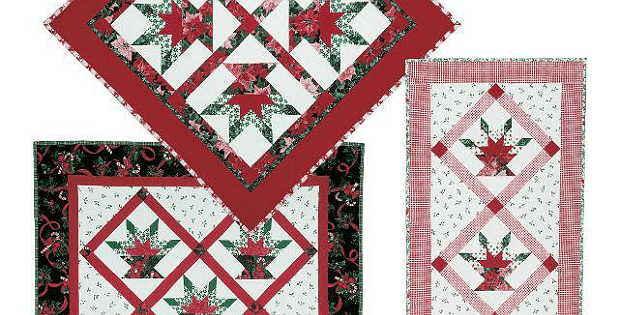 |
A Highly Versatile Pattern To Make Up In Any Color Combo!
Two popular patterns, Lone Star and baskets, combine in these wonderful quilts. There are three versions to choose from. Each will be stunning on your wall or table for the holidays.
Of course, you can also make these up in fabrics for any season, to match your decor, or in other colors you love.
Each project is rotary cut and the baskets are strip pieced. They're simple enough that you may want to make them all to give as gifts.
The pattern, from Jo-Lydia's Attic, includes full instructions for three quilts:
Poinsettia Baskets Quilt: 41-1/4″ square
Baskets All Around Quilt: 28-1/2″ square
Poinsettia Baskets Runner: 23-1/4″ x 53-3/4″
Save
Save