Classic Quilt Will Be Lovely In Your Favorite Colors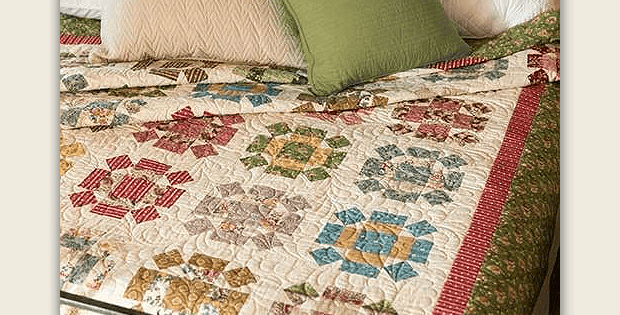 |
This Quilt Will Be Gorgeous In 1930s Reproduction Prints!
Imagine how charming this classic quilt will be on your bed. It's fairly simple to make,  made up of one traditional block repeated in reproduction fabrics. It will also make a beautiful wedding gift.
A combination of floral, dotted and plaid fabrics give this quilt a richness that's accented by the deep pastel colors. Lighter 1930s prints will be charming made up in this pattern, as will more vivid modern quilts.
Select border fabrics in the colors you want to emphasize for your own beautiful version of this quilt.
The quilt, by designer Nancy Rink, is 87″ X 87″. You can easily adjust the size by altering the number of blocks used.
A kit is also available, while supplies last. Click here to learn more.
Save