This Beautiful Flower Quilt is Made from Scraps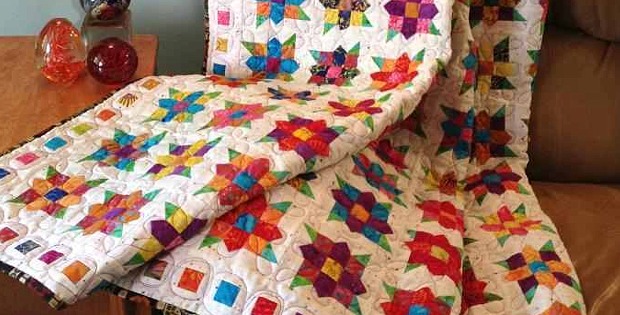 |
3D Prairie Points Add Interest to This Colorful Quilt!
Dig out your scrap bag and dive into your fabric stash to make this beautiful flower quilt.
We love how colorful this quilt is, and the randomly colored squares in the border. 3D prairie points add interest and movement to each flower.
This is a wonderful quilt for use anywhere in the house. The finished quilt is 51″ x 66″, perfect for a lap quilt. But, you can easily add more rows and make the quilt bed-sized. Or, use fewer rows and hang this cheerful quilt on a wall.
Save