Create a Cozy Quilt from Batik Scraps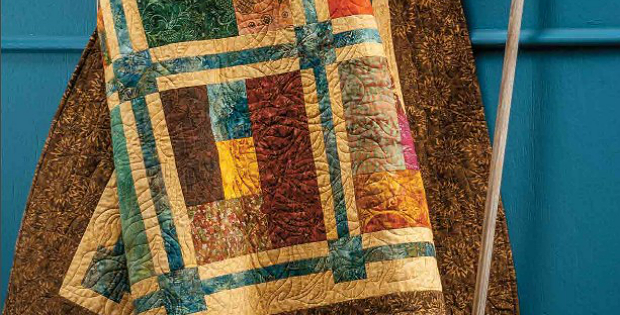 |
This Easy Quilt Will be Wonderful in Any Predominant Color!
Simple blocks and pieced sashing are a breeze to stitch into this beautiful quilt. The rich and welcoming colors make it perfect for snuggling.
Batiks add depth and interest to the easy pattern. Select your favorite color combination for a wonderful throw quilt to enjoy anywhere around your home. Or, add a few more blocks for a bed sized quilt.

The quilt will be extra snuggly made up in flannels. We can easily imagine a few plaids thrown in for variety.
Once complete, the quilt is 60 1/2″ x 75 1/2″.
You'll find the pattern for "Bundled Up in Batiks" by Holly Daniels in the Autumn 2017 issue of Quilter's World.