Create a Postage Stamp Quilt from Scraps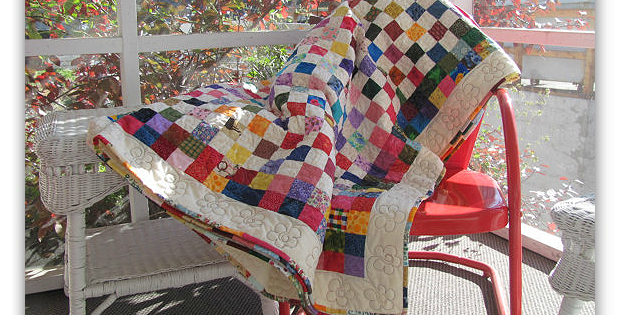 |
Larger Patches Make This a Breeze to Put Together!
Chain pieced 2 1/2″ squares come together quickly in this easy quilt. This is a wonderful project for using up leftovers from other projects.
Bits of jelly roll strips, extra charm squares and mini charm squares all can be used. Larger pieces that can be cut into 2 1/2″ squares are perfect, too.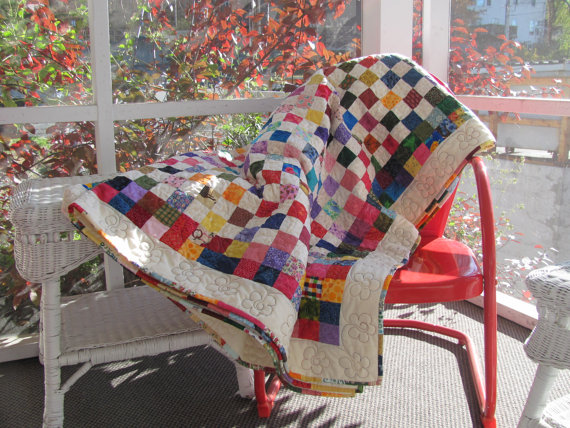 Make your version an all-colors scrap quilt or select coordinating colors for a more controlled scrappy look. You can also change the background color to best complement your fabric selections.
This is an easy quilt to make, even for beginners. Chain piecing makes it a breeze to put together.
The finished quilt, from Quilt Doodle Designs, is 74″ x 98″. You can easily adjust the size by adding or deleting rows.