Cupcake Pot Holders are Sweet Kitchen Helpers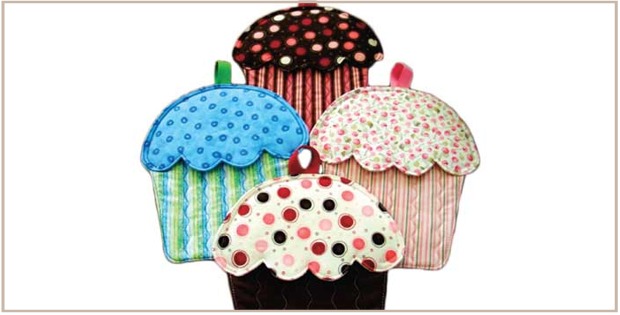 |
"Bake Up" These Treats in Your Favorite Flavors!
Show off your love of cakes and cupcakes with these sweet quilted oven mitts. They're a quick and fun quilting project that's also perfect for gift giving. Who doesn't like cupcakes!
Bake up your favorite flavors by choosing fabric scraps that mimic the cakes and frostings you love best. Chocolate with dotted vanilla frosting (sprinkles!) , pink strawberry, yellow cake with chocolate frosting. Or have fun choosing quirky colors that suit your fancy.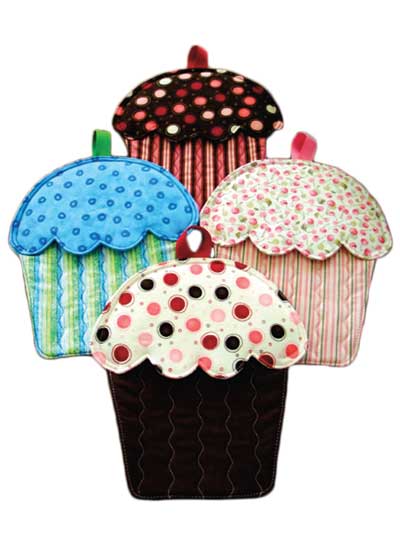 Buttons and other embellishments can be added for even more personalization and charm. We love the version with the cherry on top by the maker from Northern Deb Quilts.
To use these mitts, slide your hand between the frosting and cake. They're easy to slip on and off and very functional. A layer of Insul-Bright batting along with the quilt batting makes the mitts super protective.
These oven mitts are easy to make and sew together quickly. Make several to keep on hand for hostess gifts.
The finished size is 10″ x 8″.
Save
Save