Deep Colors Are Beautiful in These Mug Rugs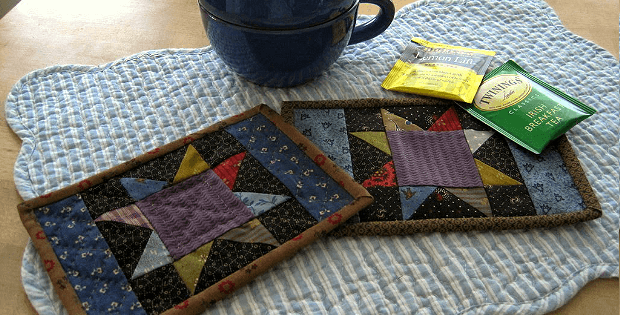 |
They'll Make Lovely Pot Holders, Too – Simply Make Them Square!
Rich, deep colors are pretty in these easy mug rugs. You probably already have several fabrics to choose from in your stash.
The pattern is a simple one to make. Make a star block and add strips on each side to create the mug rug shape. Layer, quilt and bind and you're done.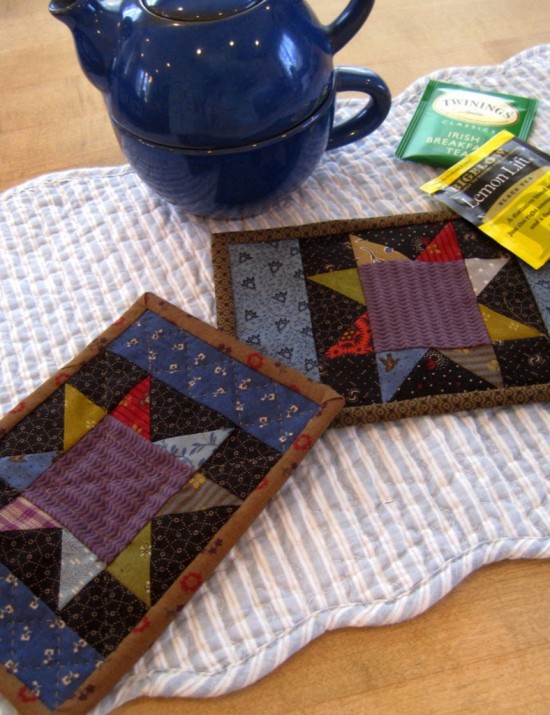 Go on and add  the same sized strips along the long sides, too, and you'll have square pot holders. Add Insul-Bright batting (find it here) for heat proofing. They're easy, pretty and a great gift.
Designer Kathleen Tracy, from A Sentimental Quilter, took a break from making star blocks for a larger project to whip these up. Keep that in mind the next time you're making star blocks. These little mug rugs are great to have on hand for gifts.
Save