Dresden Plates Made Into a Bicycle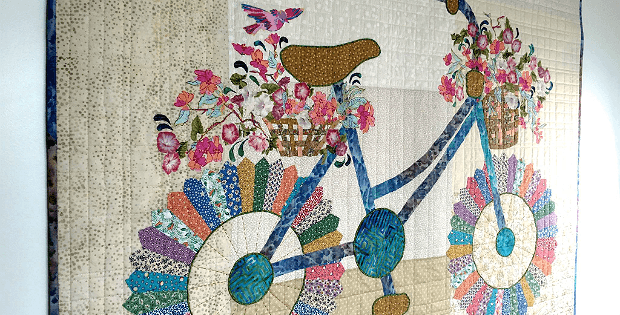 |
Wonderful Inspiration for Getting Creative with Dresdens!
We've seen beautifully creative quilts made with Dresden Plates but this one may top them all. The beautiful bicycle with baskets full of flowers is a one-of-a-kind work of art by Sally Manke.
Sally does not currently have plans to produce a pattern (Note: see the update below), although she hopes her quilt will inspire others. However, she does not authorize copying her design. Keep that in mind if you want to make a quilt using some of her ideas. Be sure to alter the design substantially so it's uniquely yours.
Meanwhile, we can all enjoy Sally's wonderful quilt! You can also see more of Sally's work at her Etsy store and Facebook page.
Photo found on Pinterest.
UPDATE: Sally now has the pattern available. It's for a 46" X 35" wall quilt or bed runner.
Save
Save
Save
Save