Easy Pocket Potholders are Perfect for Any Kitchen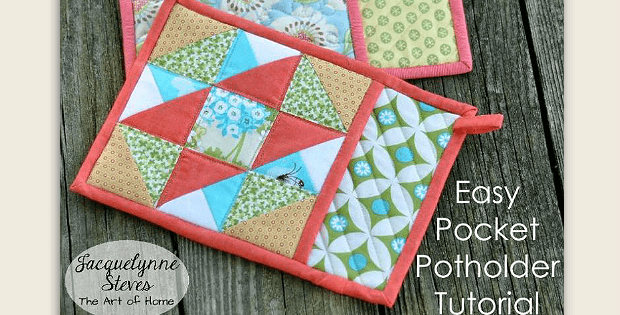 |
Make Several – They're Wonderful Gifts!
These generously sized potholders are quick to make and a pretty addition to any kitchen. They're the perfect pattern to keep on hand when you need quick gifts.
The pattern comes with instructions for two version. Make the potholder with the pieced star on the pocket or choose a pretty fabric to showcase there.
Generously sized, they'll do a great job of protecting your hands. Simply slip your hands into the pockets. A layer or two of Insul-Bright batting (find it here) will provide heat proofing.
These will be lovely in your favorite fabrics and in colors for the various holidays. Make several while you're at it and keep them on hand to use or to give.