Enjoy This Quilt During Autumn or All Year Around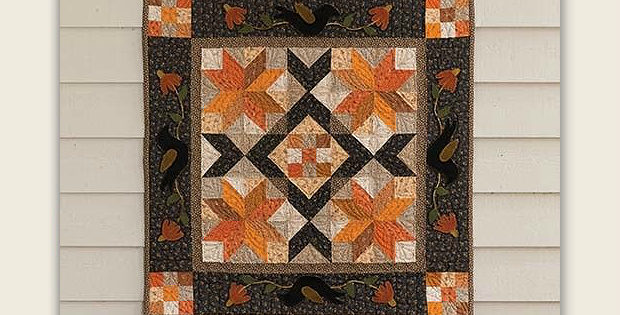 |
A Beautiful Addition to Your Fall Decor!
Richly colored fabrics create a beautiful backdrop for the applique in this striking quilt. Enjoy it on your wall or let it shine on your table. Its beauty can be enjoyed all year long, but especially during autumn.
The piecing is done with quilting cottons, while the applique is wool. However, you can use all cotton and your applique method of choice.
Other colors will be wonderful in this quilt too. Play with your favorites and select a combination to make it uniquely yours.
The finished quilt, from Vicki McCarty, is 30″ x 30″.
A kit with quilting cottons for the piecing and wool for the applique is available while supplies last. Get it here.
Save