Evoke Tropical Days and Nights with This Luscious Quilt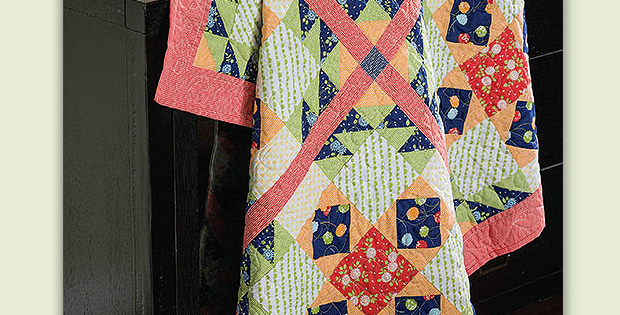 |
Warm and Cool Color Contrasts Make This Quilt Sing!
This wonderful quilt makes us think of warm sunny days surrounded by bright flowers in beautiful gardens. It also evokes summer evenings sitting on the patio with good friends and a pitcher of sangria. The tropical feel is so compelling!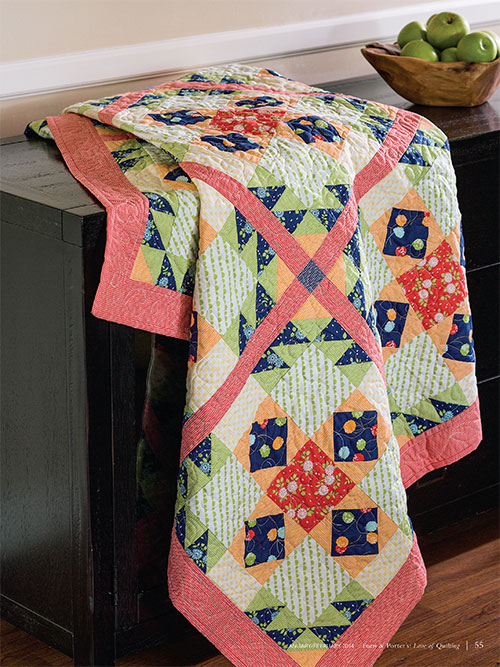 We especially enjoy the play of warm and cool colors in the version shown here. It will be wonderful in other colors as well. You'll have fun stitching your own version with fabrics from your stash or selected just for this project.
The quilt, by designer Diane Tomlinson, uses interesting blocks that form a secondary design when combined with sashing.
The finished size is: 77 1/2″ x 96″