Fabric Choices Give This Quilt Any Personality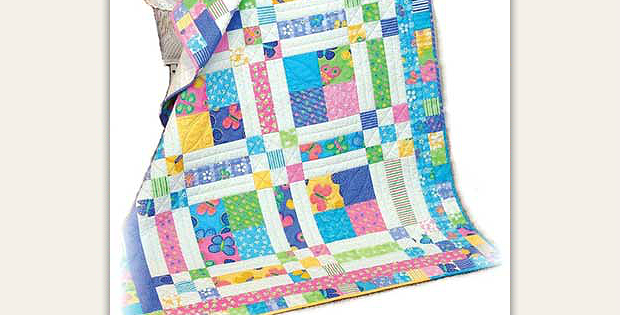 |
Go Lighthearted, Elegant or Whatever Strikes Your Fancy!
Fun and colorful prints make a cheerful crib quilt with this easy pattern. Or, select more grownup fabrics for a lovely bed sized quilt. It can easily take on many personalities, depending on what colors you choose.
Just about any pleasing color combination will be wonderful in this quilt. Pick a dominant color or combination of colors, or dig into your stash and make it scrappy. A variety of fabric styles will add interest to the finished quilt.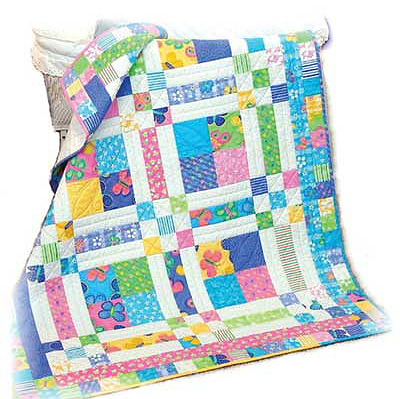 Four-patches, five-patches and strip sets all stitch together easily. In fact, this is easy enough that even beginning quilters can create their own beautiful version.
Three quilt sizes are included in the pattern from Pleasant Valley Creations:
Crib size: 42″ x 56″ using 8 fat quarters
Twin size: 74″ x 102″ using 20 fat quarters
Queen size: 88″ x 102″ using 24 fat quarters
Save