Festive Medallion Table Quilt is Easier Than it Looks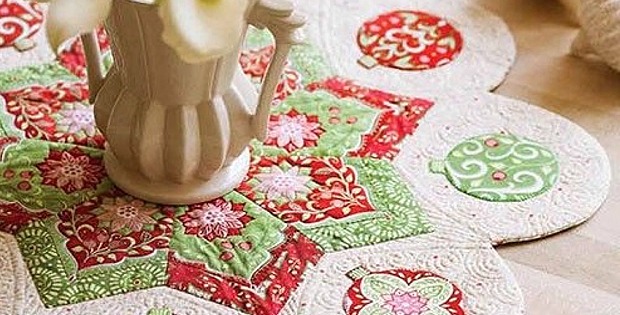 |
Simple Piecing and Construction Make this Elegant Quilt Easy to Sew Together!
The "Festive Medallion" table quilt will be a stunning accent to your table all through the Christmas season.
Or, leave off the tops on the round ornaments in the outside scallops and display it all year around!
The points of the Dresden Plate in the center of the quilt are fussy cut fabric. That gives this quilt a complexity that you might expect to come from intricate piecing. Instead, choose a lovely fabric to showcase. The round ornaments are also fussy cuts.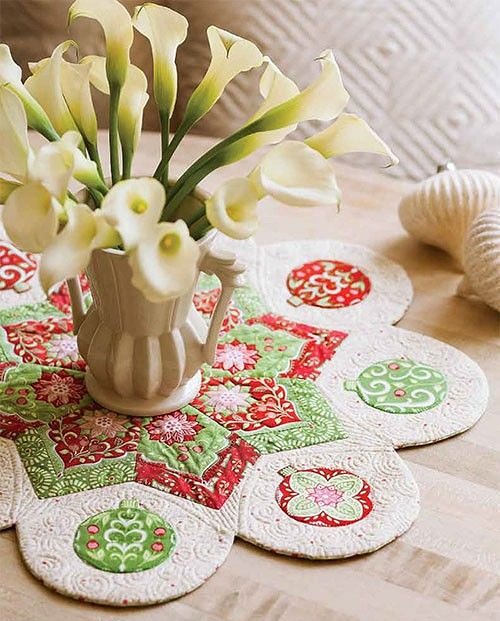 The elegant scalloped border is easier than it looks. Notice that's there's no binding. The backing is placed face down on the finished top and batting. The layers are sewn around the edges and turned, making it a simple project to finish off this quilt.
The finished table quilt measures 21 1/2″ diameter once complete.
Get the "Festive Medallion" table quilt pattern by designer Amanda Murphy here.