Fresh Colors Make a Charming Bed-Sized Quilt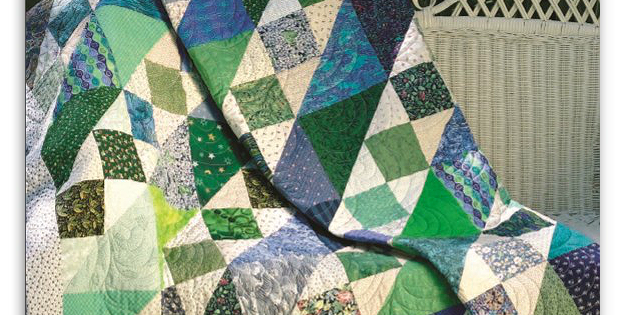 |
This is a Relatively Quick Project, and Easy Too!
Dig out your blue and green scraps for this easy bed-sized quilt. You can also make this up in another color combination. Or, select prints from a beautiful fabric line. Just think in terms of light and dark in order to allow the overall pattern to emerge.
This is an easy quilt to stitch together. Even beginning quilters will find this quilt a breeze to complete. Just be careful not to stretch the bias edges as you're putting the blocks together.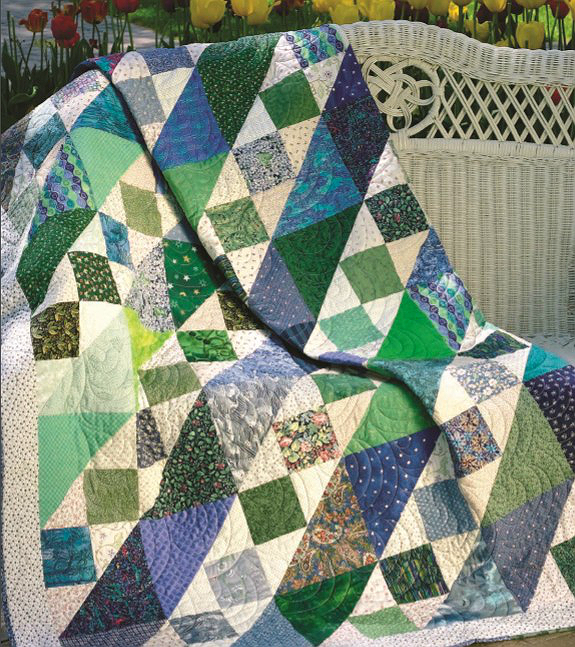 The finished quilt, from designer Ruth Swasey, is 94″ x 94″.
The pattern is included in Weekend Scrap Quilting. The book contains several other quick and beautiful patterns as well.