Friendship Wreath Mini Quilt for Your Wall or Table
|
So Easy to Make That You'll Want One for Every Season!
This sweet little quilt is made of Friendship Star blocks cleverly arranged into a wreath. While it looks complex, simple half-square triangles and fabric squares make up the block.
Paige Alexander of Quilted Blooms finished off her wreath into a beautiful mini quilt.
A lovely variation is to use colored fabric in the star centers instead of white. Jean Boyd shares the following example in her article on Quilt Social.
This is a great project for using up leftover half-square triangles. You can also choose fabrics to match your decor or for a particular season. This would be lovely made up in Christmas fabrics, for example, or for patriotic holidays.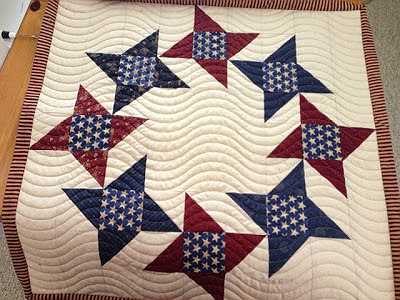 Photo from Quilt Hollow.
You can also stitch several wreath blocks together into a larger quilt. Here's an example of one way to set several blocks together, from Camille Roskelley at Simplify (Camille has a pattern available for this, her "Round & Round" quilt).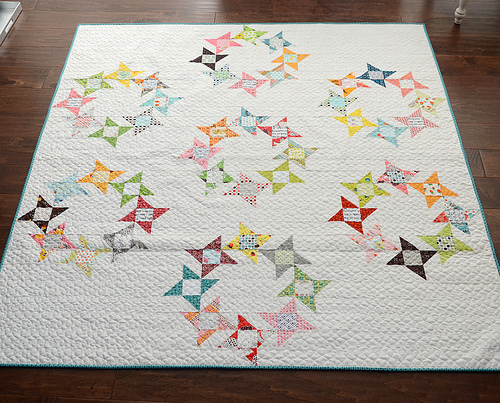 Jean Boyd has provided a tutorial for the wreath block. A finished mini quilt from the block is about 22 1/2″ square, perfect for your wall or table.
Save
Save
Save
Save