Go Scrappy or Not with This Charming Runner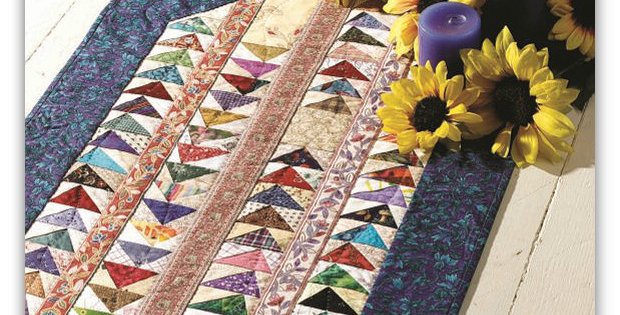 |
Coordinated Colors Will be Beautiful Too!
Flying Geese are finding their way home in this charming runner. The geese are a bit wonky and that just adds to the charm. Light and dark scraps, plus strips of border fabrics, make this a great project for using up some of that stash.
The undulating straight line quilting follows the line of the Flying Geese blocks, giving movement to the runner. A beautiful fabric in the border finishes it off by pulling everything together.
This is a relatively easy project to stitch together. Once you have all the pieces cut you'll be able to finish this up quickly.
The "Which Way Home?" table runner pattern, from designer Christine Schultz, is included in included in Weekend Scrap Quilting. There are several other beautiful patterns in the book, too.