Graceful Flowers Lift This Quilt Above the Ordinary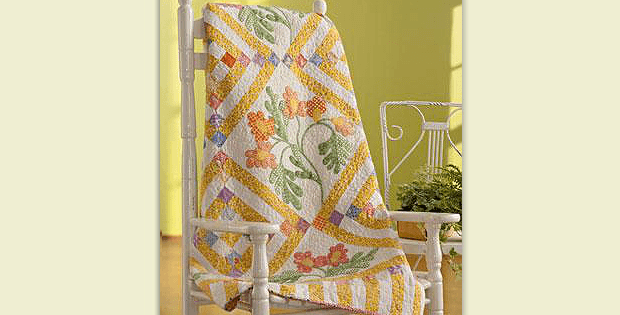 |
Your Favorite Color Palette Will Be Lovely In This Quilt!
Beautifully graceful flowers star in this gorgeous quilt. Applique them onto background squares alternated with simple pieced blocks. The end result is a charming throw sized quilt you'll be proud to display anywhere in your home.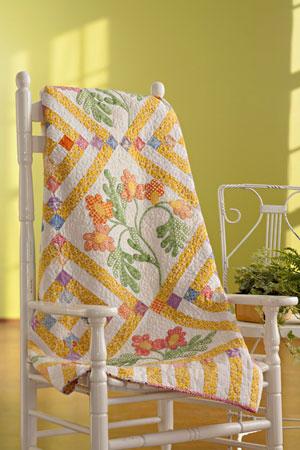 While we love the vintage look of soft prints, this quilt by designer Cynthia Tomaszewski of Simple Pleasures would be absolutely stunning in bolder colors. Stay with small-scale prints or select a medley of batiks for an artistic look.
The finished quilt is 77 1/2″ square.