This Cute Zip Pocket is Handy for Quilting Supplies and More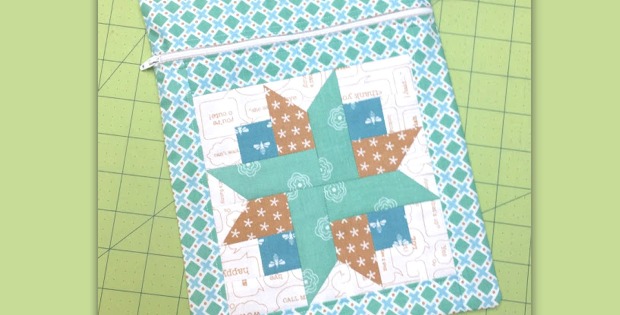 |
The Easiest Ever Zipper Instructions Are Included!
This handy little pocket is great for storing quilting and other supplies. It goes together quickly, so you'll want to make several. It also would be a great gift filled with something special.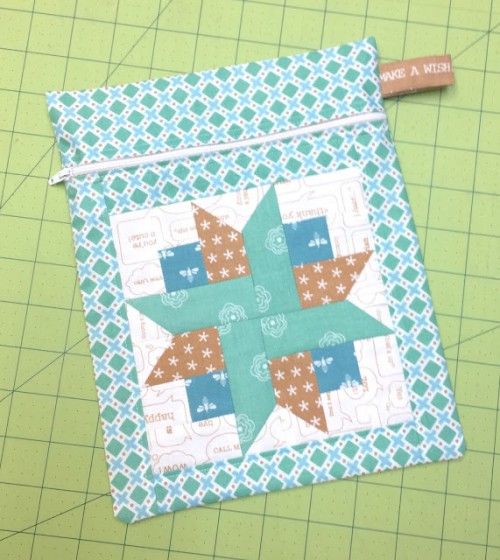 This pocket, by Lori Holt of A Bee In My Bonnet, was made from a 6 inch square from her "Farm Girl Vintage" book.
You can use just about any 6 inch block, including several in this free sampler quilt tutorial. You may even already have an orphan block on hand.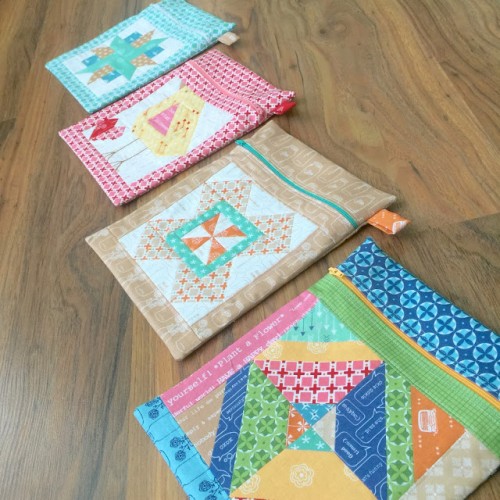 The pocket construction is simple and straightforward, and you'll love how easy it is to do the zipper.
The finished pocket is 8″ x 10″. Perfect for organizing your quilting supplies within a larger bag, and for many other uses as well.
Save