Heirloom Aprons Make Lovely Pot Holders
|
Create a Bit of Nostalgia for Your Kitchen!
It's hard to imagine more perfect accents for the kitchen than these charming heirloom apron pot holders. They come in two styles and will be lovely in any pleasing color combination, adding a bit of nostalgia to modern kitchens.
Select small-scale prints in your favorite colors for a set of your own. Or, make them up to give, using colors the recipient will enjoy. They're perfect for housewarmings and other special occasions.
"Mom's Rickrack Apron" pot holder has a bit of ruffled eyelet lace tucked into the pocket and a jaunty bow to finish it off. Rickrack is a pretty finish along the bottom of the apron.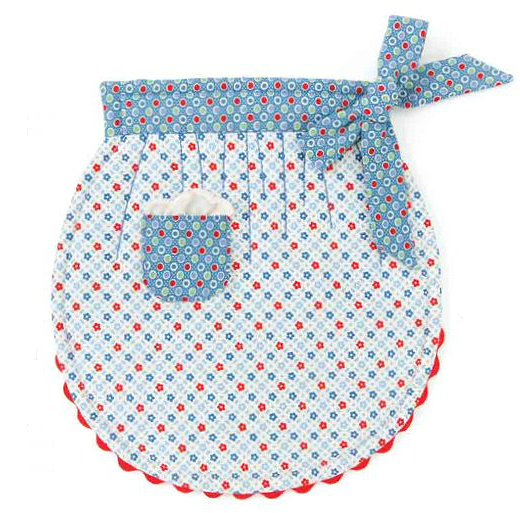 The second pot holder, "Grandma's Lace Apron", has lace trim around the bottom in addition to the bow and eyelet lace.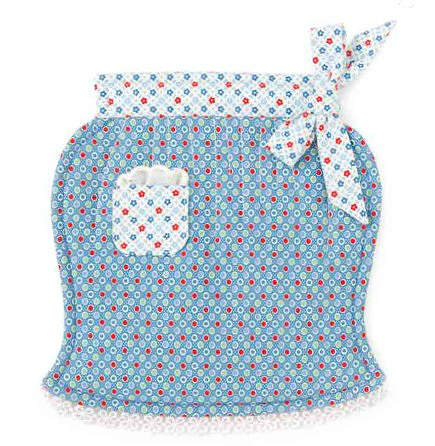 Both pot holders are simple to make and will be finished up quickly. Add a layer of Insul-Bright batting for additional heat proofing.
Different colors created in Photoshop.
The pot holders are 7 1/4″ x 7 1/2″ once completed.
You'll find patterns for both in Pot Holders, Pinchers & More by Chris Malone. This delightful publication contains patterns for many charming pot holders we'd like to make ourselves.
Save