Large Granny Square Blocks Make a Charming Quilt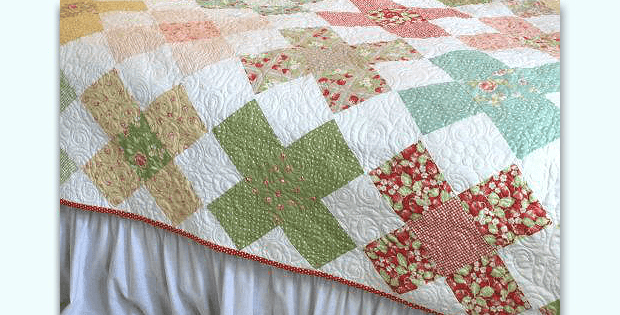 |
This is a Super Quick and Easy Quilt!
Choose a layer cake and a charm pack for this charming grannie squares quilt. The cutting instructions are designed to produce little waste, so just about every bit of your favorite fabrics will end up in your quilt.
Coordinated fabrics from your favorite line will be wonderful in this quilt. You could also use scraps or a selection of fat quarters.
This quilt is super quick and easy to make. Beginning quilters with solid skills will have fun completing this quilt. The size is easy to adjust, too. Just add or delete blocks to achieve the size you want.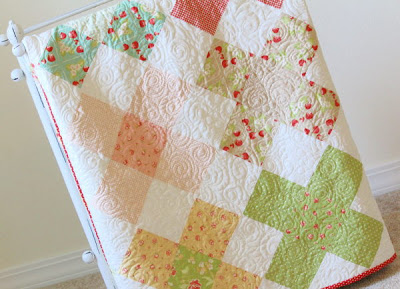 Quilt by Taunja K. using Fig Tree fabrics.
The finished quilt, by designer Trish Poolson, is 65″ x 78″.
Save