Let One Great Fabric Inspire a Beautiful Quilt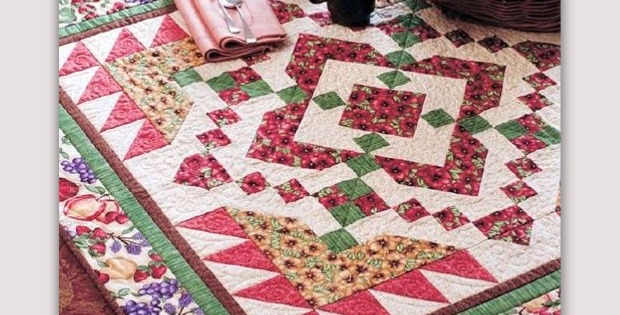 |
Select a Luscious Print for the Border and Choose Coordinating Fabrics for the Rest!
This gorgeous table topper all began with one sumptuous fabric for the outer border.
Coordinating fabrics were chosen for the rest of the design, creating a lush and memorable quilt.
This quilt will be lovely on your table, or display it on a wall.
It's a fairly simple design to sew together, made primarily with squares and half square triangles.
Make one for use year around, or choose holiday fabrics for a special seasonal display.