Luck of the Irish Table Topper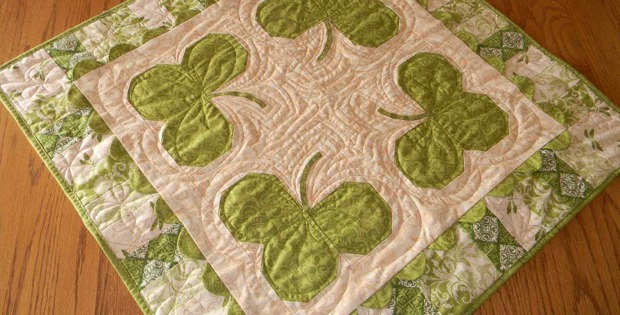 |
Instructions are Included for a Topper and a Runner!
This sweet little quilt is the perfect gift for Irish lovers and for displaying for St. Patrick's Day. We love the soft greens that the designer chose. The optional scalloped edge around the shamrock center is another nice touch.
The shamrocks are standard piecing. The stems are appliqued, or use green rickrack or another trim.
Designer Margie Ullery included two configurations in her tutorial. The square topper is 30″ x 30″. The runner is 12″ x 36″.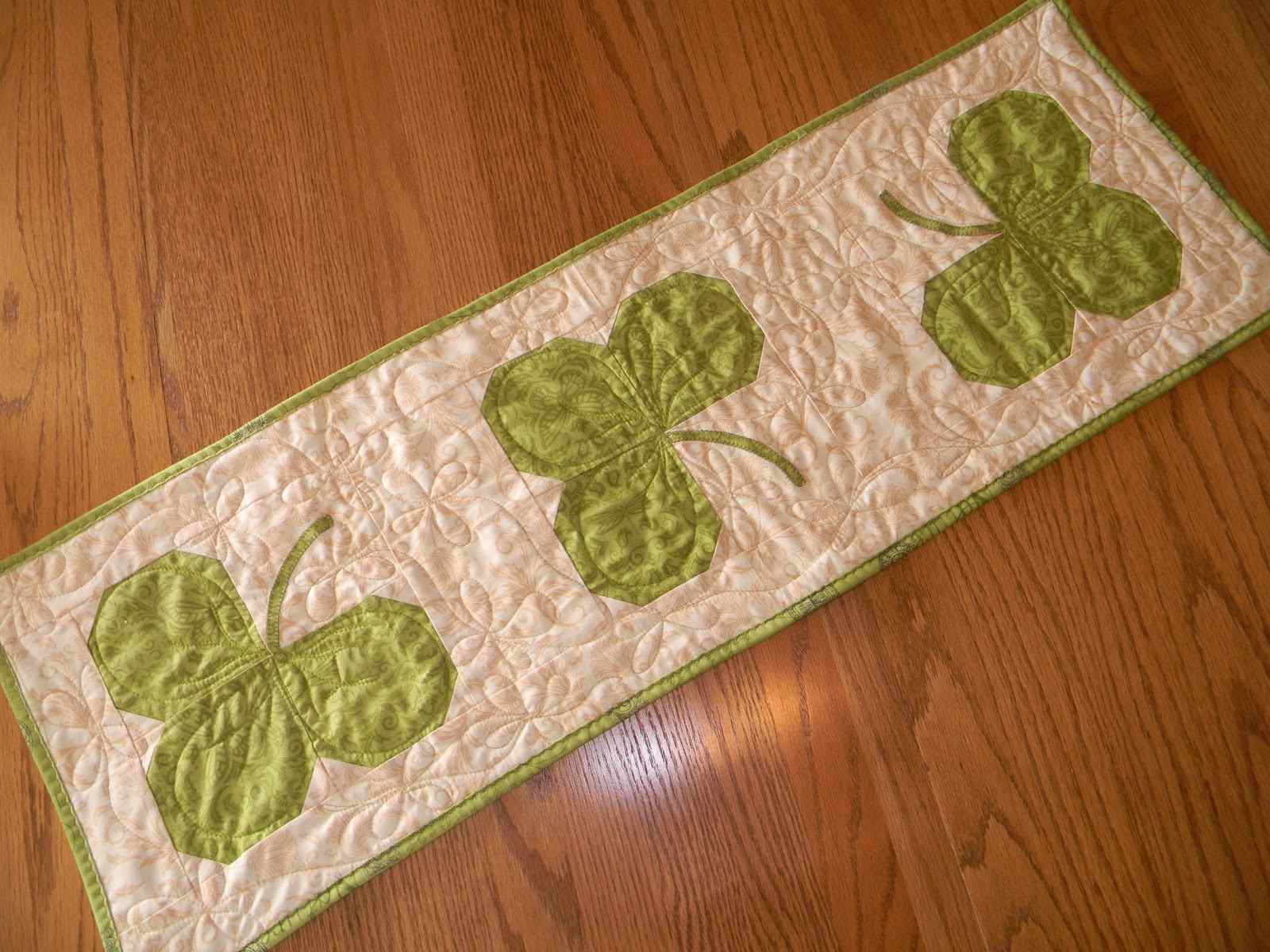 The scallops are made using the Quick Points Scallop Ruler S1. It allows you to make scallops in a continuous row instead of one by one.