Make a Handy Tote from Old Jeans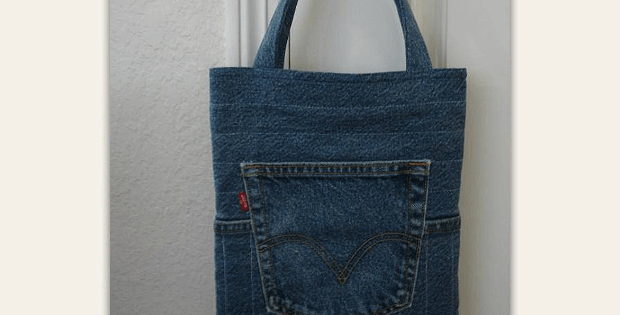 |
This Clever Bag is a Wonderful Gift Idea!
Salvage an old pair of your jeans or find a pair at the thrift shop for this handy tote. The jeans pockets are used both on the outside and the inside of the bag for storing small essentials.
The tote is perfect for everyday use as a purse or use it to carry your tablet, book or other supplies.
It also makes a wonderful gift for just about anyone, especially hard-to-buy-for tweens and teens.
The finished tote, from Jo-Lydia's Attic, is 11″ x 12″ (excluding the straps). It's easy enough for beginning quilters with solid cutting and stitching skills to make.
Save