Make a Pretty Mason Jar Pincushion Sewing Kit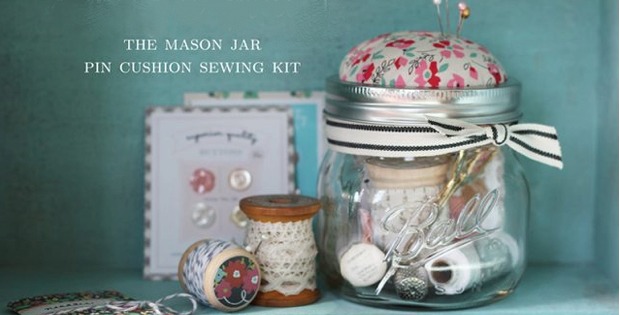 |
Useful, Portable, Convenient, and a Great Gift Idea!
Mason jars are handy for more than just canning. This little sewing kit is a great example.
Add a pincushion to the lid and fill the jar with basic sewing supplies. Finish it off with a bow and you'll have a simple, practical and lovely gift.
The eHow tutorial by Amy at Nana Company comes with cute suggestions on how to pretty up the supplies you include in the kit.
The little needle book is a nice touch, as are the button cards (here's a free printable for the button cards).
Get as fancy as you want with the contents of the jar, or keep it simple. A basic sewing kit from the dollar store will work too.
Save