Make an Easy Little Quilt from Your Prettiest Fabric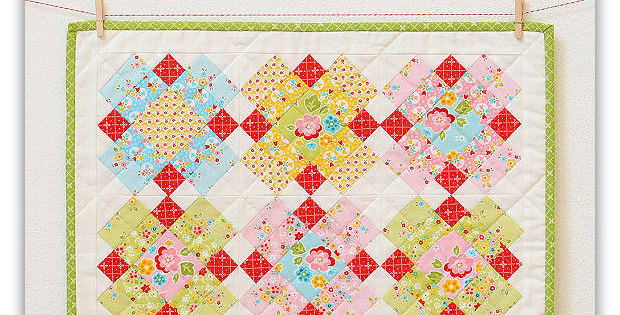 |
A Second Pattern is Available for a Throw Sized Quilt!
Combine ten 10″ layer cake squares plus a background, in this case white, for a pretty little quilt to display on your table or wall. The sweet and cheerful fabrics chosen by the designer give this easy quilt a lovely disposition.
It's easy to imagine this quilt with other personalities. For example, Civil War reproduction fabrics will be stunning, as will brights against a dark background. Play with your stash until you find a combination you love.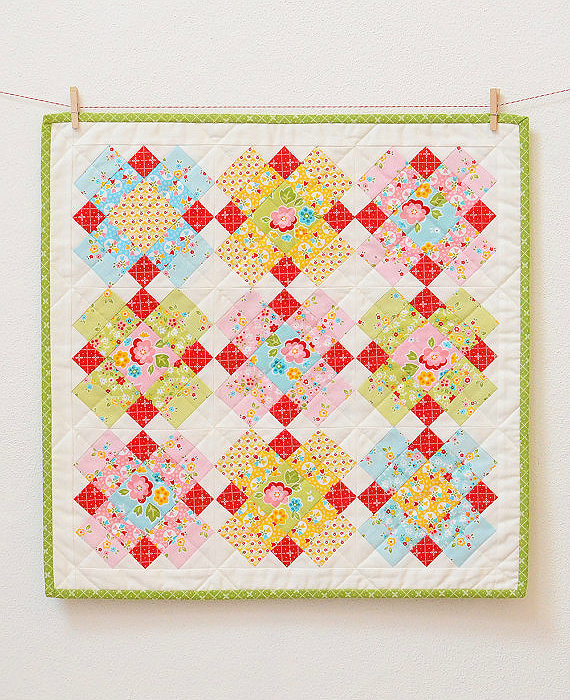 The quilt is simple to construct, made entirely from fabric squares with a few triangles along the edges. You'll have your version finished up before you know it.
Once completed, the quilt designed by Nadra, from Ellis and Higgs, is 20 ½" x 20 ½".
A second pattern, with larger blocks, is available for a throw sized version of this pretty quilt. The finished quilt is 65 ½ x 65 ½, although you can add more blocks to make it bed sized.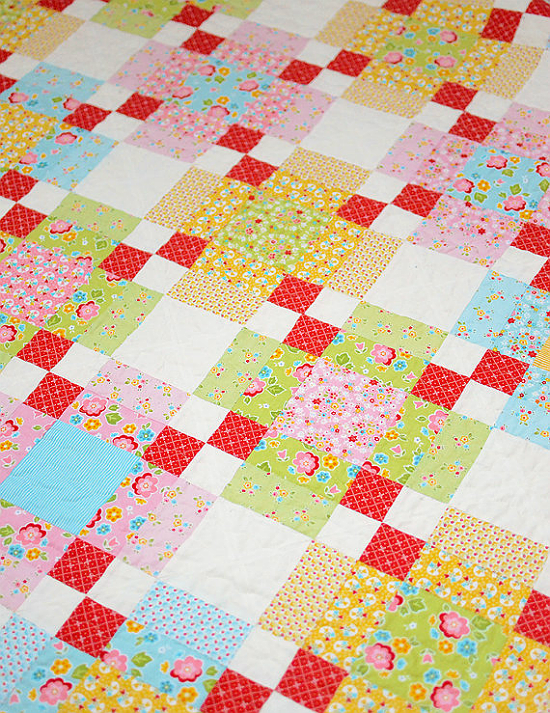 Save