Make One or More of Three Pretty Quilts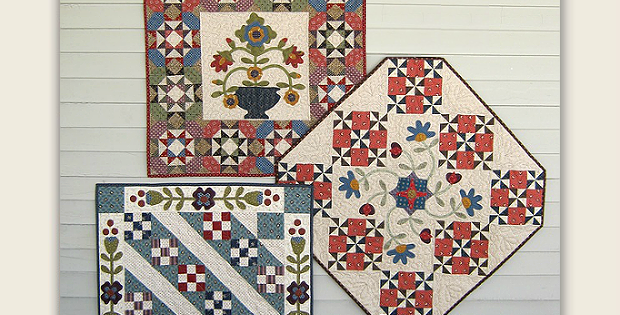 |
Display Them on Your Wall or Table!
These beautiful scrappy quilts will be sensational on your wall, or make one or more for use as a table topper. You may already have a pretty combination of fabrics in your stash for one of these beauties.
We love how similar colors are used in the three examples shown here. They are lovely hung together, with each one different yet all three forming a coordinating unit.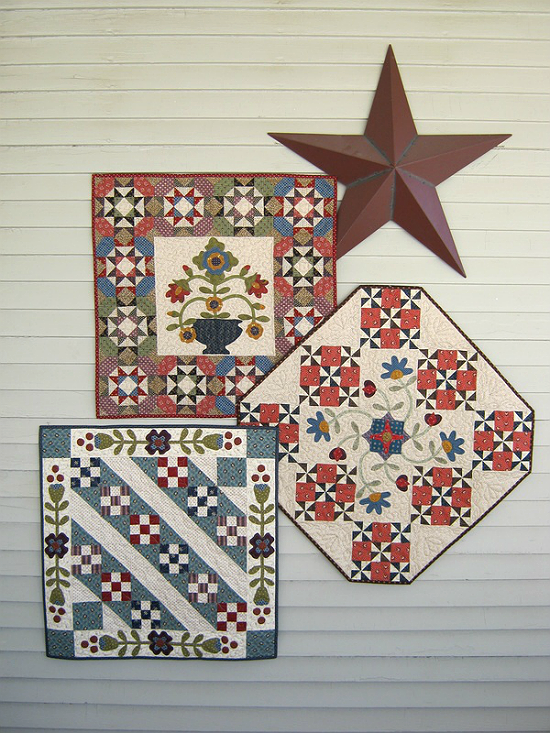 Of course, you don't need to make all three. Pick your favorite one and a nice combination of colors for a lovely display.
Applique the flowers and vines by hand or do fusible applique for a quicker finish. You can also choose whether to use wool or quilting cotton for the applique.
The pattern, from Snuggles Quilts, includes instructions for the following three quilts:
Stars All Around – 24″ x 24″
Nine-Patch Blooms – 24″ x 24″
Blooming Pinwheels – 26″ x 26″