Make a Piped Quilt Binding by Machine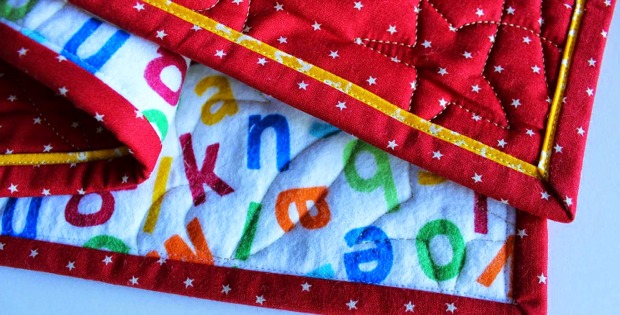 |
Add a Bit of Pizzazz with a Two-Color Binding!
Are you looking for that perfect finishing touch for your quilt? Consider a piped binding. While it won't be right for every quilt, you'll be surprised how many quilts it does work nicely for.
Inserting an accent fabric along the inside edge of the binding is a beautiful touch that can really set off the quilt and shows that you took extra care in constructing it.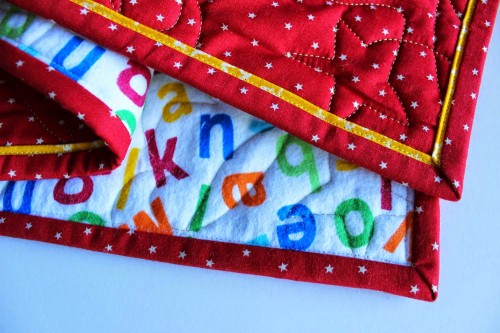 While it takes a bit longer than stitching on a normal binding, it's not hard to do. Plus, a piped binding can be completed entirely by machine. When you're done with machine stitching, you're done. No hand stitching is needed to finish off the quilt.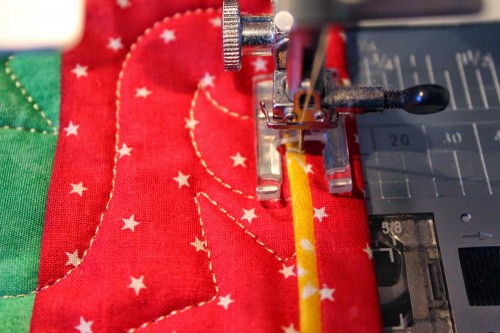 Susan at Quilt Fabrication has written excellent tutorial with clear photos showing every step for making a piped binding.