Make Up a Travel Set in Beautiful Fabric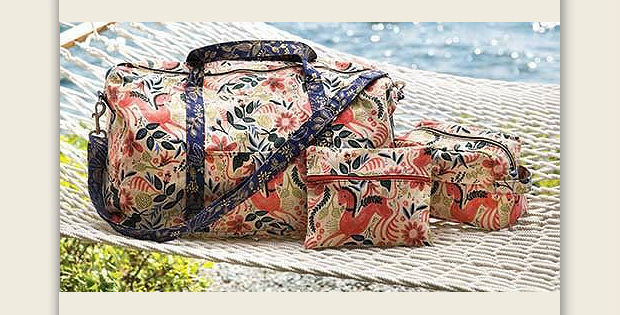 |
Feature One, Two or Three Fabrics in Your Custom Bags!
Why settle for a nondescript set of travel bags when you can make one up in beautiful fabric? This versatile pattern allows you to make a duffel, sundries bag and pouch from matching fabrics of your choice.
Select one main fabric and second for the straps, as shown below. Or coordinate two or three fabrics for a different look. Solids, prints and other fabric styles are all beautiful in these bags.
The pouch is perfect for power cords, your passport and other small items you want to keep handy. The sundries bag is generously sized for makeup and toiletries. And, the duffel will hold both smaller bags as well as enough clothes for a weekend (longer if you pack light).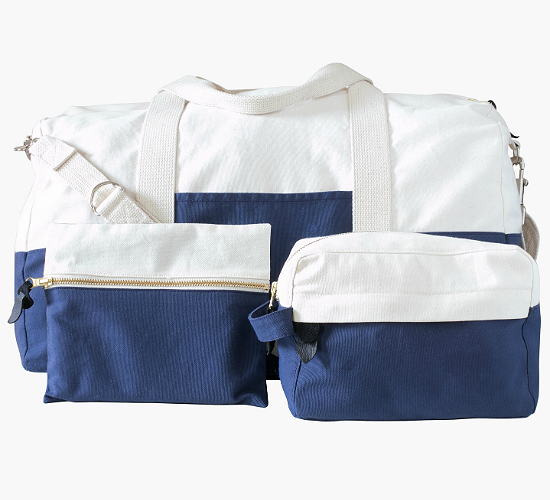 The duffel features carrying handles as well as a removable adjustable shoulder strap. Both the duffel and sundries bag are fully lined.
Made by the sewist at Lladybird.
The pattern by Grainline Studio includes instructions for:
Deep Duffel – 20″ x 12″ x 11 1/2″
Deep Sundries Bag – 9″ x 6 1/4″ x 4″
Pouch – 9″ x 7 1/2″
Save
Save