Make Your Favorite Floral into a Pretty Quilt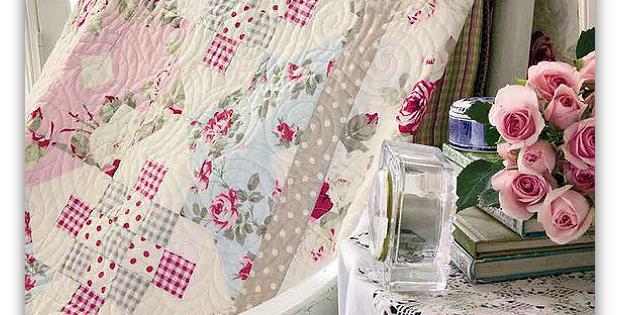 |
This Will be Wonderful in Vivid Colors, Too!
Florals, polka dots and ginghams come together in a pretty quilt that will add a lovely touch wherever it is used. The soft pinks and blues are complemented beautifully by taupe and white.
Other colors will be just as lovely in this easy quilt. Let a floral or two suggest the color scheme for your special version.
One simple block makes a complex looking quilt. You'll be pleased with how quick and easy it is to complete.
Designed by Jocelyn Ueng, the finished quilt is 63½″ x 87½″.
The pattern is included in Simply Quick Quilts Autumn 2013, from McCall's Quilting.
Save